Are there differences between traditional smoke detectors vs. monitored fire alarms in Kingsport?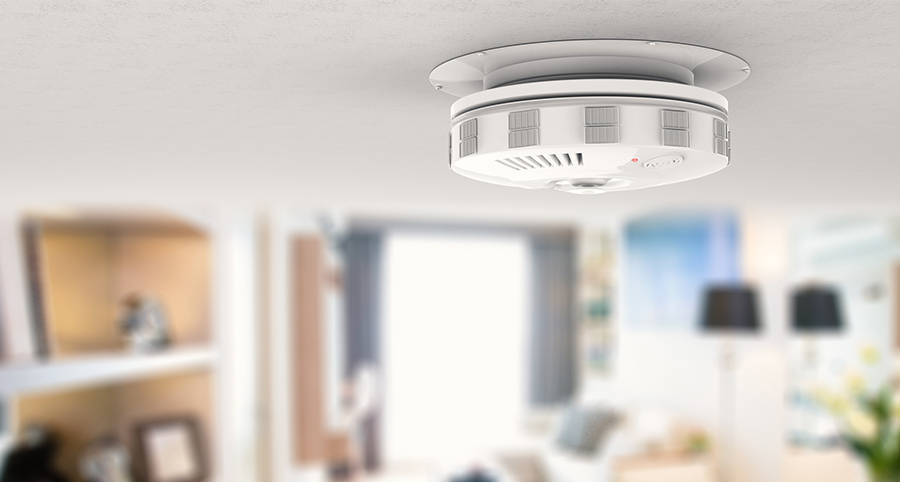 In the Kingsport smoke detector vs. monitored fire alarm argument, there's only one champion. Smoke detectors are an essential line of defense in shielding your house from a dangerous blaze, but they have a few concerning limitations. On the other hand, monitored fire alarms have more means to identify an emergency and can reach out to your support team in the event of a disaster. Linking your fire alarms to a home security system also results in other advantages that your regular smoke detectors can only hope for.
Ordinary smoke alarms can only do this one thing
Fire safety is a chief concern for homeowners, and smoke detectors play a vital role in safeguarding your family. Despite that fact, smoke detectors have their shortcomings. To illustrate, they can only detect smoke, not extreme temperatures. When there is a fire in your home, you would not be alerted until the smoke rises to the smoke detector. While there are further telltale indications of fire -- such as a marked increase in warmth -- if there's a lack of smoke, there is no triggered smoke detector.
What's more, smoke detectors only sound the alarm when they encounter enough smoke. When a fire begins slowly, you may not be alerted until it's too late. Various smoke detectors utilize more than one sensor, meaning they will recognize smoke from both a raging fire and a more gradual burn. Then when they start beeping, it's required of the resident to call the fire department after safely leaving the property.
Monitored fire alarms do much more than regular smoke detectors
Although they have a similar appearance to standard smoke detectors, monitored fire alarms have added advantages. If connected to a total home security system, they can:
Detect fire with different sensor types: Comparable to a traditional smoke detector, the monitored component can trigger from an active or passive fire. It will emit an easily audible beeping if it senses a potential disaster.
Identify fire with a rapid heat surge: A monitored fire alarm will even activate if it discerns an unusual heat surge. Many times, heat arrives prior to smoke. More ways to uncover a fire means more means to keep your family safe.
Alerts professional monitoring specialists: Fires will occur when you are home or away. Either way, your fire alarms will alert your monitoring team, who will rapidly contact the fire department. When every tick of the clock is critical, it's nice to know that a trained professional is always keeping a watch of your residence.
Connects to home automation: While the main purpose of a fire alarm is to recognize dangerous situations and request help, it may also join forces with other automated equipment. For example, a tripped alarm might induce your system to engage the exhaust fan to slow the spread of fire or trigger lighting so you may see the quickest exit out of your home.
Your monitored fire alarms are part of a fully equipped smart home
The best way to maximize the functionality of your fire alarms is to pair them with a Vivint home security system. Consult with a Vivint specialist today and customize the ideal smart home for your requirements. Diall (423) 556-9460 or send in the form on this page to take the first step toward a safer property.
Areas Served Around Kingsport By Smart Security Specialists Your Local Vivint Authorized Dealer